<< Back
OperationsSeptember 25 2020 at 08:00AM
How To: Find the Webinar Link for Registered Webinar Events
Have you registered for a event but haven't received your invoice which includes the link for you to access the webinar on the day of the event? Have no fear. You can always login to our chapter site where and access your invoices and webinar links for any upcoming events for which you have registered.
Please note, you must be a PMI member and chapter member in order to login to our website.
Follow the steps below in order to find your webinar links:
Login to our chapter website
Once logged in, select the "My Invoices" tab
Select the preview icon (eye symbol) in order to view the invoice for the event(s) you will be attending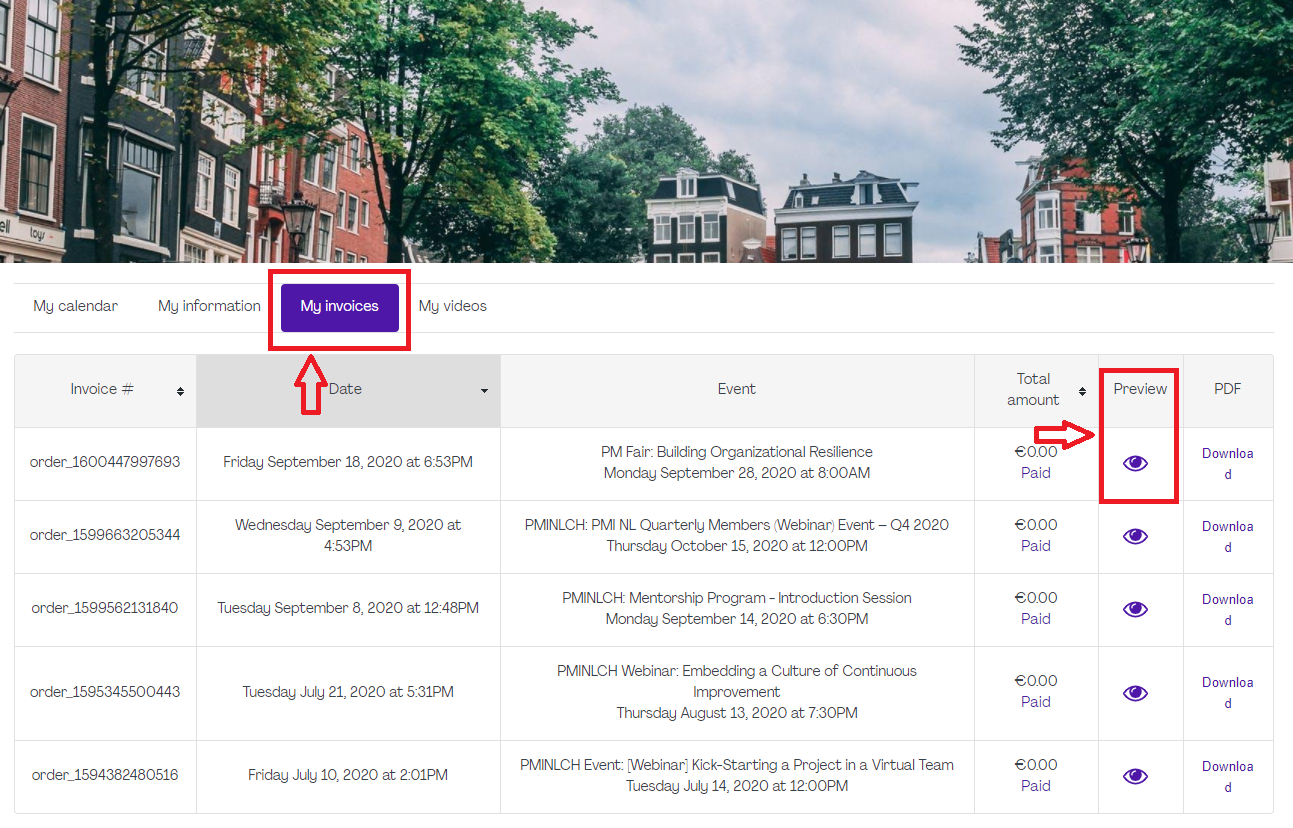 4. The webinar link for your registered event will appear in the "special info" box

5. Join the webinar at the scheduled time and enjoy!
Should you have any questions, feel free to reach out to operations@pmi-nl.nl and I'll be happy to assist.