<< Back
Anton Zandhuis – Partnership Director, PMI Netherlands ChapterFebruary 28 2023 at 08:45AM
Meet a partner - Perfact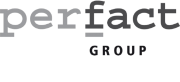 Coppe, please briefly introduce your organization.
Coppe Sturmans  – Director Perfact Group
perfact is a management and consultancy organization that analyses, optimizes, and implements processes on a project basis. We do this for companies in various sectors, institutions, and governments in the Netherlands, Germany, and Belgium. Our services focus on sustainable deployment in knowledge, people, and technology. Through our integral approach, we help organizations and people to demonstrably improve. We know that co-creation and co-innovation take our partners further. We are happy to share our knowledge and are always open to new ideas and insights.
What is the goal of Perfact's collaboration with Chapter in that context?
As part of the project-based approach to our services, we have been a member of PMI for many years. Our project managers and their team members, most of whom are also PMI-PMP, CAPM, SP, and/or ACP certified, practice their work in line with PMI standards and best practices. These high-quality project management frameworks, combined with our Cardiff University-accredited Lean Six Sigma approach, enable us to make a difference for our clients in their challenge to optimize and/or achieve a large work package.
We find it important to invest in the knowledge of our colleagues for them to grow, but also to be able to serve our clients in a highly qualified manner. We train our colleagues who need to be certified with the right knowledge in any field through our own Perfact Academy or other reputable institutions, such as PMI. 
Coppe, what benefits can this partnership bring to the Chapter?
To add value as a partner and as a knowledge and consultancy organization, we will share our knowledge and practice experiences with the Chapter members about process optimizations and project realizations during organized events. We will do this from the South of Limburg, where our head office is located. In addition, we are always open to new insights and hope, together, to build a nice network of Project Managers in the Euregion.
Anton, what does this Partnership with Perfact mean to the Chapter?
Anton Zandhuis – Partnership Director, PMI Netherlands Chapter
As Coppe already stated, the relationship between Perfact and the Chapter dates back to 2016. As such, Perfact has been a loyal relationship for us, which is, of course, highly appreciated. With our new Partnership approach, we actually expect to extend and intensify that relationship. Based on Perfact's offer to the Chapter to use their location facilities for offering live Chapter events in the South of the Netherlands, we particularly expect to better serve our members in the South region of the Netherlands to join some of our Chapter events far more easily. The Netherlands is more than just 'the Randstad,' so a wider spread of Chapter activities over the country is relevant for improving the membership experience. 
Collaboration with Partners like Perfact is pivotal for our Chapter's growth as the leading project management association in the Netherlands for project management professionals. By actively sharing knowledge, experiences, and expertise and collaborating with peers, Partners will help members improve their individual project management practices and support growing project management maturity in members' organizations. And that will lead to more successful project realization for all stakeholders involved in a much more enjoyable and rewarding project environment. With a quickly developing and growing Project Economy, we can't learn fast enough to make that happen.
Anton, can Chapter members help in growing our Partnership community?
Of course! So, herewith a call to action to all members, as one of the fundamental tenets of our Chapter is: "By the members and for the members!
Therefore reach out to your own organization and promote your organization becoming a Chapter Partner organization as well. The benefits for members and organizations are evident, as displayed on our website, https://pmi-nl.nl/partnership-information.
Don't wait! Show leadership, take the initiative, and help our Chapter grow!
Feel free to contact us via partnership@pmi-nl.nl in case you need any support for onboarding your organization as a Chapter Partner.