Effective Enterprise Transformation: How to Set up for Success using Practices from the Disciplined Agile (DA) Toolkit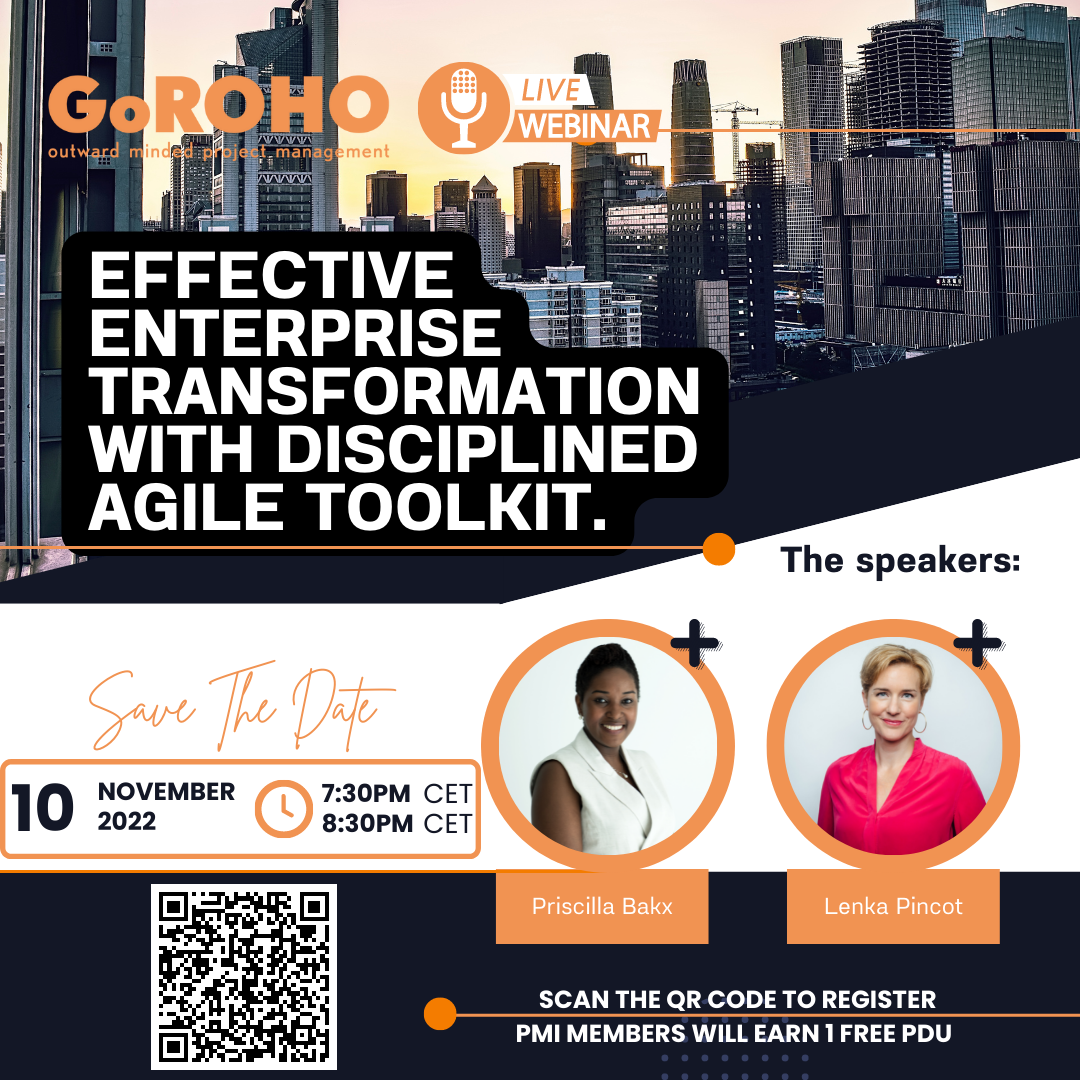 Effective Enterprise Transformation: How to Set up for Success using Practices from the Disciplined Agile (DA) Toolkit
Speaker: Priscilla Bakx-Kabai, PMI ATP-I and PMO Officer (LinkedIn)
Guest: Lenka Pincot, Head of Agile Transformation & President PMI Czech chapter (LinkedIn)
Date and time: Thursday, November 10th, 2022, 7:30 PM – 8:30 PM CEST
Registration link: https://www.townscript.com/e/effective-enterprise-transformation-using-disciplined-agile-toolkit
Within the Disciplined Agile Journey PMINLCH continues to organize a series of events on the Disciplined Agile topic in 2022
Peter Drucker is famous for saying that "culture eats strategy for breakfast." So, what type of organizational culture do we need to embrace in order to realize enterprise-wide transformations?
To be effective at Enterprise Transformation, organizations must embrace the philosophies of becoming a learning organization. Successful transformations require the adoption of new ways of thinking, new ways of working, and new technologies. This is where it gets challenging for many organizations.
Because every organization is unique, with unique priorities and challenges, we need a fit-for-purpose and flexible strategy that reflects actual situations to get you from where you are today to becoming a learning organization in the future.
During this webinar, we will explore a real case study and share experiences on how to Align, Improve and Thrive in your Transformation journey using practices from the DA toolkit.
Topics to be covered:
What it means to be an Agile Transformation leader.
How to effectively manage organizational transformation in large-scale organizations.
How to address people skills and competencies at scale.
A few tools and practices from the Transformation blade of the DA toolkit.
About the speakers.
Priscilla Bakx-Kabai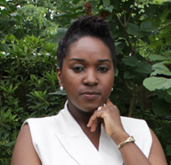 Priscilla is passionate about people and projects. She helps project professionals to become great by providing training and coaching in hard and soft skills that are founded on a People First Mindset. Priscilla is an Authorized Training Partner Instructor (ATP-I) of the Project Management Institute, the PMO Officer at Ricoh Europe Supply Chain BV and a certified Mindset Coach and Change Facilitator by The Arbinger Institute. Her professional vision is captured in the name of her company, Go ROHO, which stands for Go Reach One Help One. Three words that best describe Priscilla's way of working are Engagement, Communication, and Teamwork.
Lenka Pincot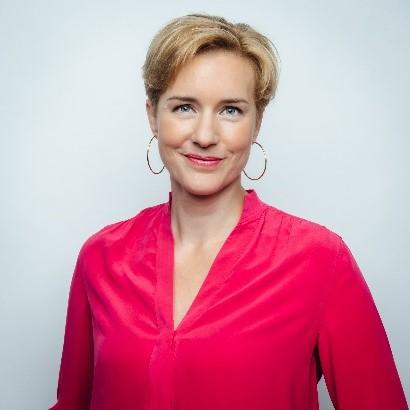 Lenka Pincot is a leader in organizational transformations and strategic changes. She focuses on enhancing business agility by building a culture of efficient teams, contributing to digital transformation, and aligning business and IT strategies. Lenka earned a Master of Science Degree in Computer Sciences, Software Engineering, and has several international certifications in digital transformation, traditional and agile delivery methods including large-scale agile approaches. She is highly skilled at stakeholder & customer relationship management, leadership by influencing and facilitation, problem-solving, and building high-performance teams. Apart from being the Head of Agile Transformation at Raiffeisen Bank CZ, Lenka also volunteers as the President of PMI Czech Republic.
It is not possible to register for this event