The PMI Talent Triangle®
The PMI Talent Triangle® is a combination of technical project management, leadership, and strategic and business management expertise.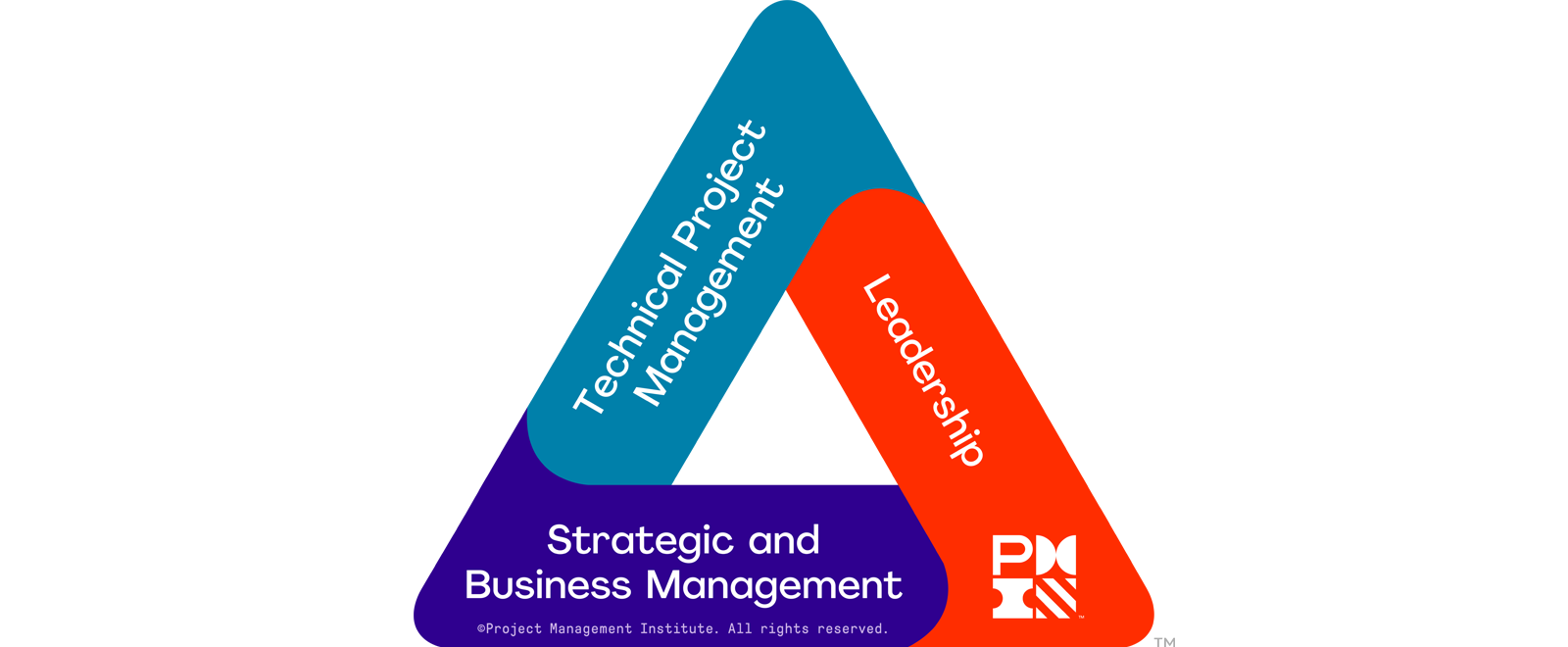 Continuing Certification Requirements (CCR) Program
PMI's Continuing Certification Requirements (CCR) Program is designed so you can grow and develop the skills that organizations are seeking, all the while maintaining your certification status.
What are PDUs?
Professional Development Units (PDUs) are one-hour blocks of time that you spend learning, teaching others, or volunteering. By accumulating and tracking these over a three-year period you can maintain your certification status with PMI. View how you can earn PDUs and how to align them to the PMI Talent Triangle®.
PDU Requirements
PMI certifications require you to earn a certain number of PDUs over a 3-year cycle. For example, if you hold a Project Management Professional (PMP)® Certification, to maintain it, you'll need to earn 60 PDUs; while others, like the Agile Certified Professional (PMI-ACP)® require 30. View the breakdown and requirements by certification.
The PDU Claim code is a new feature that will allow you to claim PDUs more easily from a PMI approved education provider. A PDU claim code can be issued by any PMI approved education provider including PMI, R.E.P.s, PMI chapters, and the PMI Global Accreditation Council.

The PDU claim code will be a 10 digit alpha-numeric value unique to each course (example: 200068JJYM). Follow the steps below to claim PDUs for attended events:
Log in to CCRS
Click on Report PDUs (left column)
Below 'PDU Claim Code' on the page, select 'I have a claim code' and enter the PDU claim code for the course attended.
Click on 'Apply'
You will see information on the event and the distribution over the PMI Triangle for the various certifications
Fill in the dates of the activity and tick the box that the claim is accurate and click on the SUBMIT button

Important Notes:
- Please note processing claims can take up to 5 business days
- PDU claim codes are emailed to attendees registered to our events on the next business day after the event has ended.
PDUs for Volunteers
PMI Netherlands Chapter volunteers will earn PDUs for their activities.
As you can imagine with any volunteer organization, the PMI NL Chapter cannot achieve its objectives without the active participation of its members in executing certain projects and activities. They do the work voluntarily, but as a token of appreciation, they will earn PDUs for it.
Volunteers can claim PDUs in Giving Back (Volunteer) category, as follows:
PDU rule: 1 PDU is awarded for 1 hour of volunteering (non-service. To claim PDUs for service as an elected officer or appointed committee member, you must serve in the role for a minimum of three months. The number of volunteer hours must be included when claiming the PDUs.
Maximum: The PDUs claimed in this category count against the maximum 45 PDUs (or 20 PDUs for PMI-RMP and PMI-SP) allowed for 'Giving Back' categories per 3-year cycle.
Documentation required upon PMI audit/request:
If volunteer services: letter or certificate from the organization served, acknowledging you leading project tasks, or participating as part of a project team.
If coaching or mentoring services: evidence supporting your coaching or mentoring arrangement, including notes from and dates of discussion or reading.
This is part of the annual PDU overview that our entire member PMPs will receive at the beginning of a new year.