<< Back to Calendar
Artificial Intelligence and the Future of Project Management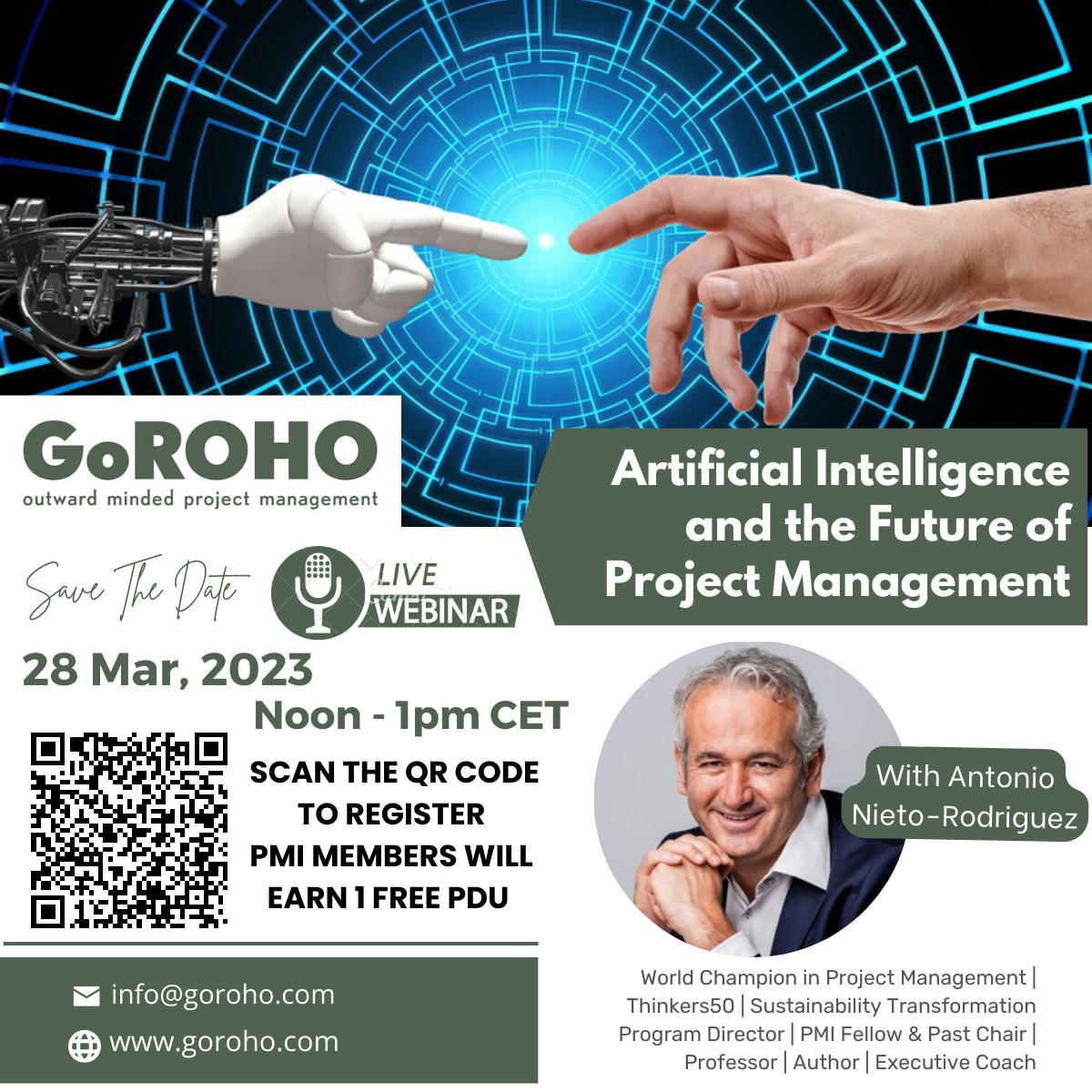 Topic: Artificial Intelligence and the Future of Project Management.
Guest Speaker: Antonio Nieto-Rodriguez, World Champion in Project Management | Thinkers50 | Sustainability Transformation Program Director | PMI Fellow & Past Chair | Professor | Author | Executive Coach (LinkedIn)
Date and time: Tuesday, March 28th, 2023, 12:00 PM – 12:45 PM CEST (Amsterdam time)
We have reached the capacity limit for this event so the registration link has been deactivated. Thank you very much for your interest.
According to The Standish Group, 65% of business projects are judged to fail - accounting for a staggering $31.2 TRILLION. One reason for this disappointing rate is the low level of maturity of technologies available for project management. This is about to change.
Researchers, startups, and innovating organizations are beginning to apply Artificial Intelligence, machine learning, and other advanced technologies to project management, and by 2030 it is predicted that many industries and professions, including project management, will undergo major shifts.
Technology will soon improve project selection and prioritization, monitor progress, speed up reporting, and facilitate testing. Project managers, aided by virtual project assistants, will find their roles more focused on coaching and stakeholder management than on administration and manual tasks.
Join this webinar with renowned author and speaker Antonio Nieto-Rodriguez to learn more about how Artificial Intelligence (AI) will transform Project Management, and the necessary steps you can take to help your organization drive this transformation.
About the guest speaker: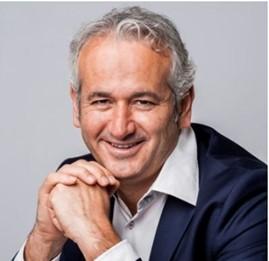 Antonio Nieto-Rodriguez
Author of the Harvard Business Review Project Management Handbook, the featured HBR article The Project Economy Has Arrived, and five other books, Antonio is the creator of concepts such as the Project Economy. He is the expert that has published more articles on project management in HBR. His research and global impact on modern management have been recognized by Thinkers50. Fellow and Former Chairman of the Project Management Institute, he is the creator of the Brightline Initiative, founder of Projects&Co and the Strategy Implementation Institute.
Born in Madrid, Spain, and educated in Germany, Mexico, Italy, and the United States, Antonio is fluent in five languages. He has an MBA from London Business School. He is a member of Marshall Goldsmith 100 coaches. You can follow Antonio through his LinkedIn Newsletter - Lead Projects Successfully, his popular online course Project Management Reinvented for Non-Project Managers, and his website.