<< Back to Calendar
Thinking of pursuing a CAPM® or PMP® certification?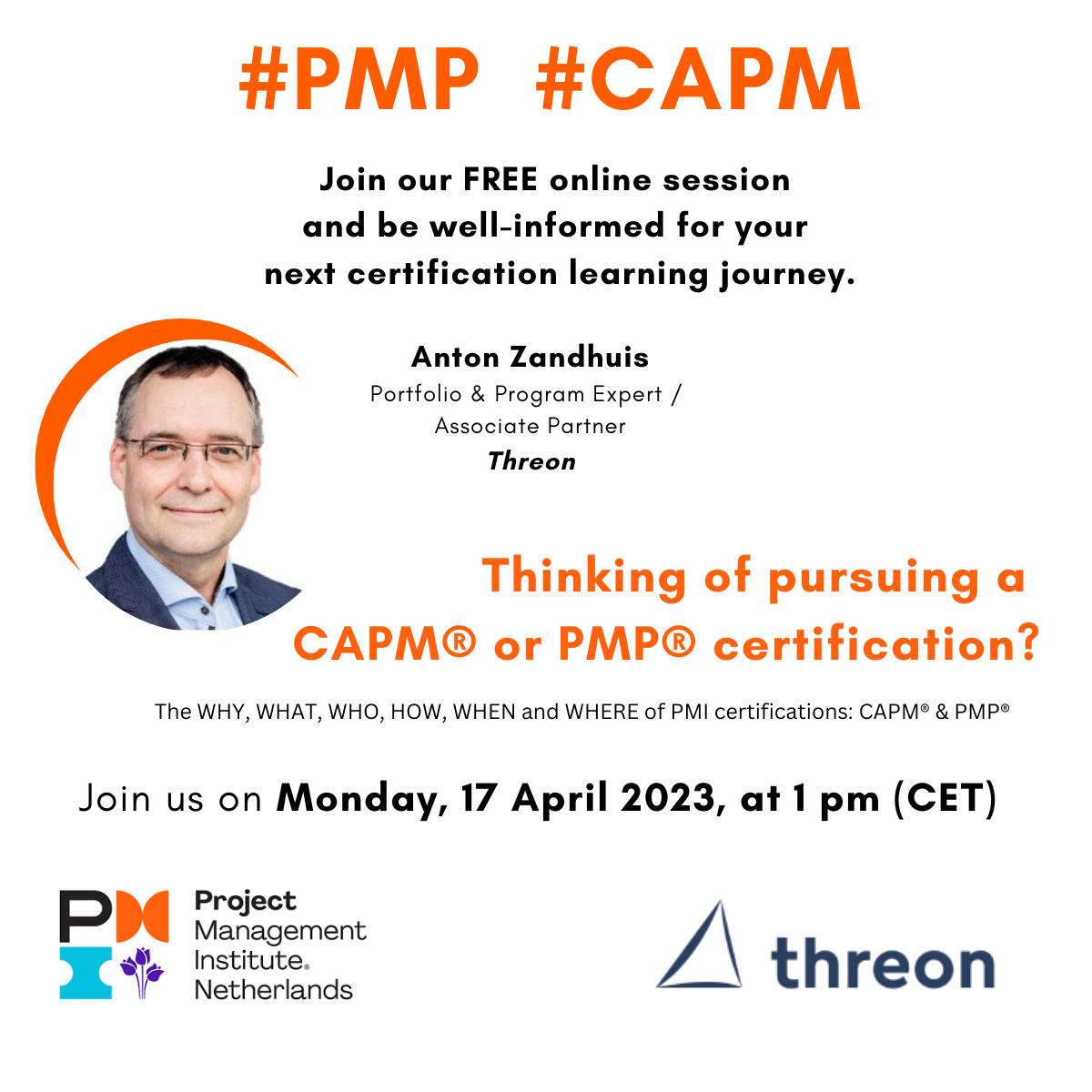 Thinking of pursuing a CAPM® or PMP® certification?
Want to know the Why, What, Who, How, When and Where of PMI certifications, followed by a
Q&A session?
The PMI Netherlands Chapter, and our Chapter Partner Threon invites you and your colleagues to
our FREE (online) session.
The session will aim to address the most recent PMI Professional Development requirements for
obtaining your certification, as well as provide guidance and assistance to our future project leaders.
Threon will share their training programs and support structures to help candidates with the
certification process, allowing for a smooth transition from candidate to professional.
WHY: What are the benefits of PMI certifications?
WHAT: About the CAPM® and PMP® exam (background & differences)
WHO: Are you eligible? Who is your PMI-ATP & training organization?
HOW: The training program, supporting materials, registration & payment.
WHEN & WHERE: Threon's training calendar (dates & locations)
We look forward to e-meeting you.
Register for this event