<< Back to Calendar
Disciplined Agile: Progression from Project Management to Value Delivery Management
Topic: Disciplined Agile: Progression from Project Management to Value Delivery Management
Speaker: Joshua Barnes, founder and President of Process Mentors Inc., a PMI Authorized Training Partner (ATP) and Consulting Partner (Linkedin)
Date and time: Wednesday, May 10th, 2023, 6:30 PM – 7:30 PM CET
Within the Disciplined Agile Journey PMINLCH continues to organize a series of events on the Disciplined Agile topic in 2023.
This is our second collaboration with Process Mentors, Inc. Last April, we explored how Disciplined Agile (DA) compared to other Methodologies. This time we are going to talk about Value Delivery Management from a Disciplined Agile perspective.
As organizations realize the benefits of concentrating on improving their value streams, Project Professionals can grow into Value Delivery Managers. A crucial emerging skillset that leverages existing skills and experience of project professionals to focus on improving the flow of value delivered to customers. This session illuminates the principles, strategies, and practices in Disciplined Agile's value stream management guidance to improve the flow of value to customers.

Does this sound familiar?
It takes too long to get anything done
We have so much work in progress; we are just firefighting
No one has any visibility into what teams are doing
Our teams are arranged in ways that create many dependencies
About the Speaker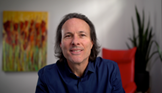 Joshua Barnes is the founder and President of Process Mentors Inc., a PMI Authorized Training Partner (ATP) and Consulting Partner.
He is the co-founder of Success Mentors University, a learning platform for Disciplined Agile and Project Management Professional (PMP) certification and Success Engineering workshops.
Over the past two decades, Joshua and his consultancy have had a breadth of engagements, including culture change, improved productivity and quality, and focusing on the fewest things that significantly impact people, performance, and outcomes.
As a thought leader in the agile and lean space, Joshua's emphasis has focused on Disciplined Agile and Value Stream Management. Collaborating with others, he strongly desires to help create new approaches and learning journeys. He is an international speaker, LinkedIn Learning Author, host of several live stream series, and a published author.
Joshua and his staff have led and supported organizational transformations for agile ways of working, ranging from startups, non-profits, government agencies, and global commercial entities. He has trained and coached thousands of people, from team members to executive leadership.
It is no longer possible to register for this event