Unlock your Leadership Potential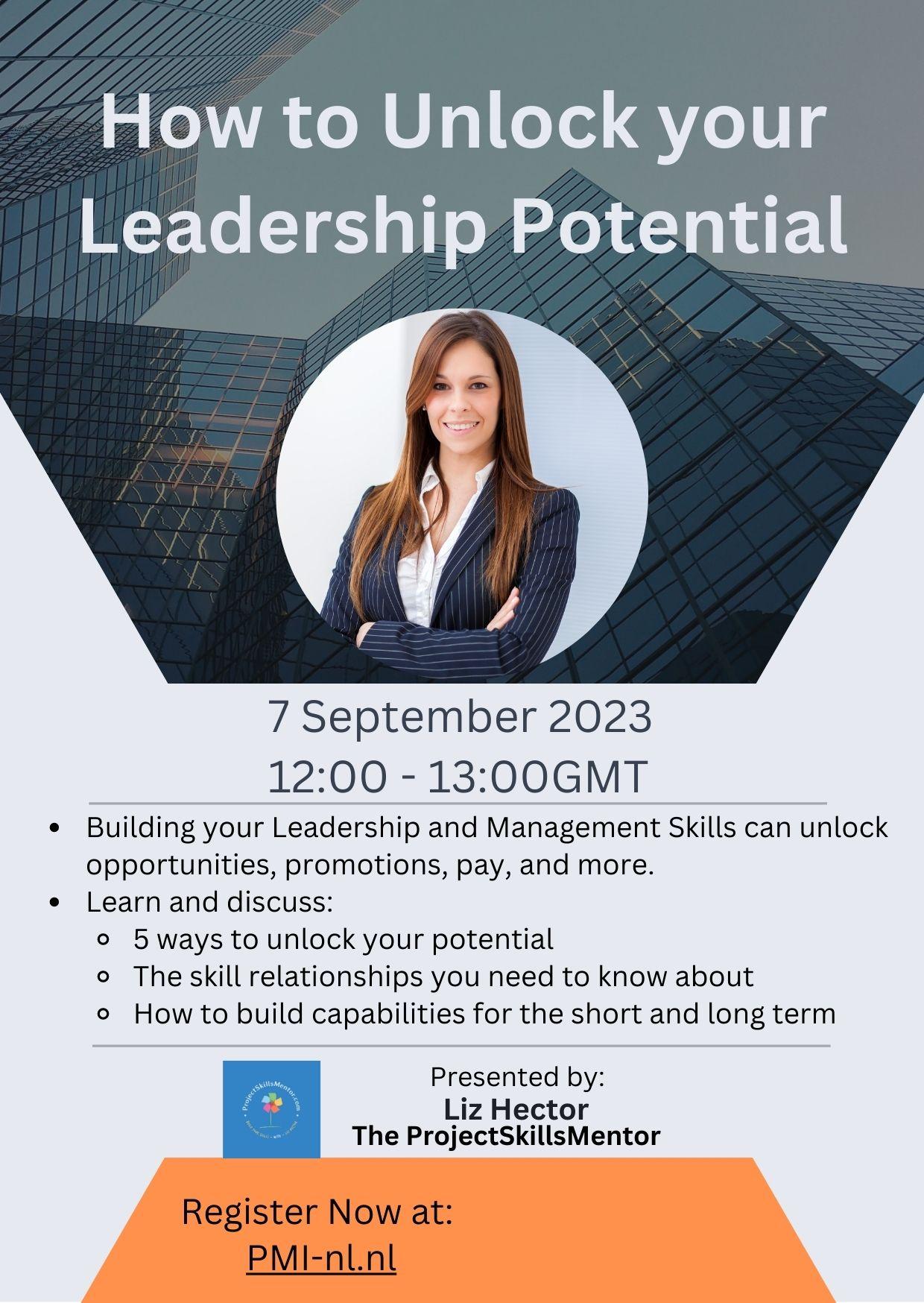 Leadership and management skills are two of the most important skills you can build, and it can greatly impact your career outcomes and income.  Research shows that you can increase your lifetime earnings by 4-33% with strong skills in these areas.  With the impact of AI and outsources, leadership and management are core skills needed in every sector and industry.  
What are 5 ways to unlock your leadership and management potential? 
What are the differences and relationships between these skills? 
What can you focus on in the short and long term to build your capabilities?
We will have an interactive and pragmatic discussion based on these points and more.
The event will be presented as part of the Women in Project Management quarter calls.  The Speaker will be Liz Hector, the ProjectSkillsMentor. 
This event is open to all and will provide 1 PDU.
It is no longer possible to register for this event