<< Back to Calendar
PMBOK Guide 7th Edition: What Is in Store for Us?
We cordially invite you to our July chapter webinar focusing on the topic "PMBOK Guide 7th Edition: What is in store for us?".
As you all know, PMI is preparing to publish the PMBOK Guide 7th edition by the end of this year.
During this online session, our keynote presenter Thomas Wuttke, will guide us through the upcoming changes in the 7th edition, which will be structured fundamentally different to all previous six PMBoK editions.
The event is free of charge and open to anyone interested.
1 Technical PDU will be earned for attending. 
Please register for the event before the 30th of June 2020 to reserve your spot.
About the Presenter: Thomas Wuttke, PMP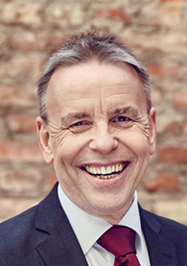 Thomas has been involved with PMI for a considerable period as a practitioner and proven expert in the field of project and risk management.
He has a considerable number of certifications such as PMP, PMI-ACP, PMI-RMP (to name just a few).
He was director of the Certification Board Center Board of Directors at PMI HQ in Philadelphia, and project leader and team member of many PMI projects, like currently leading PMI's initiative to join all German Chapters into one national Chapter with local 'tables'.
Thomas has been on the small and large stage since the mid-90s and his participants in lectures and seminars attest to his deep knowledge of the field and appreciate the combination of deep experience, profound theory and simple presentation.
Thomas about himself: "At the same time I can describe myself as a citizen of the world, European and citizen of Germany. In this order! I find regional piousness strange. I'm an interested amateur in the philosophical field."
His relation with the PMI NL Chapter, is as co-author of PMI NL's Chapter leading and most successful publication (over 20,000 copies!), 'A pocket companion to PMI''s PMBOK Guide' (also called 'the pocket PMBOK')
Agenda:
1930 – 1935 Welcome & housekeeping tips
1935 – 1940 PMINL Chapter updates
1940 – 1945 Threon introduction
1945 – 2040 Keynote session "PMBOK Guide 7th Edition: What is in store for us"
2040 – 2055 Q&A session
2055 – 2100 Wrap-up and closing
It is no longer possible to register for this event