<< Back to Calendar
Inspiration from the Top: What What does it take to get to the Top of your Field?

How to ensure your career stays on track and you are clear about your path. How to make each of your steps count and not have a misstep, we will talk about:
- What hiring Executives look for when selecting Hi potential staff
- How to get the job you want on the terms you want
- The impact of work/life balance when you get the job of your dreams
What does Inspiration from the Top mean to you? Be ready to discuss your goals and questions on your career path and be an inspiration to others during this lunch time talk and discussion.
Which quote best represents your goals?
1. Strive not to be a success, but rather to be of value. –Albert Einstein
2. Two roads diverged in a wood, and I—I took the one less traveled by, And that has made all the difference. –Robert Frost
3. I attribute my success to this: I never gave or took any excuse. –Florence Nightingale
Our Speaker this month is Marloes Rolands.  Marloes is an Executive Partner at IBM Consulting
She speaks on topics such as diversity, innovation, partnering, tech consulting, and transformation. She is a graduate of Saïd Business School, University of Oxford
The event is open to all, is free, and will include 1 PDU.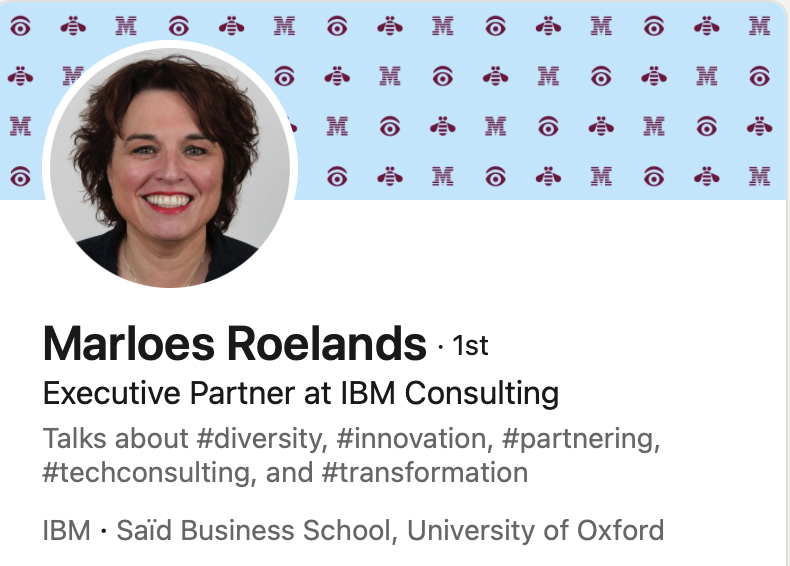 Register to this event