We've missed you.
We know you are passionate about Project Management and are linked to the PMI. We were wondering have you ever considered re-joining the PMI Netherlands chapter?
As a PMI chapter member, you'll have access to a vast collection of knowledge and career resources, local and global communities, opportunities to grow and give back to the profession, plus discounts, rewards and perks.
Learn more about the PMI Chapter Membership Benefits: https://pmi-nl.nl/benefits-of-membership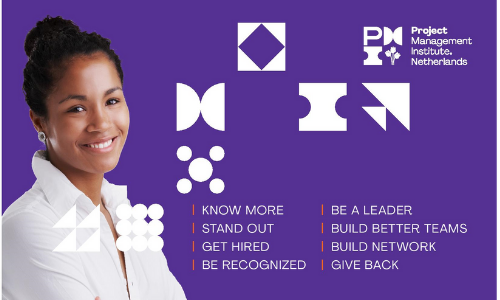 Here is what's been going on in the our PMI Netherlands Chapter since you've been away:
New Brand Image & Content
Digital Events
Buddy Program launched
Mentor Program launched
Disciplined Agile launched
Membership Survey
Volunteers: Record High!
PMI ChapterXchange co-lead
PM Fair BeNeLux 2020
Our Roaring 20's Kickoff
We are committed to further Boost Membership Value in the coming year and taking each member's feedback seriously.
We have an exclusive offer just for you!
Rejoin today and get a special 50% off the chapter membership fee

Member instructions how to use the Promo code: EUCHAP50PCT
Go to PMI.org
Enter your Username and Password and click on LOG IN
Go to the link to choose the chapter: Get involved
Select the country by using EXPLORE CHAPTERS and select the chapter you wish to join click on JOIN
Click the ADD TO CART button and then click CHECK OUT
Early in the PAYMENT page, in the gold fields Promo code, please enter your promotional code EUCHAP50PCT
Then click on the APPLY button, then complete the process by clicking LOG OFF
Please be aware, that once a code is entered into the online "shopping cart" on PMI.org, the transaction must be completed at that time